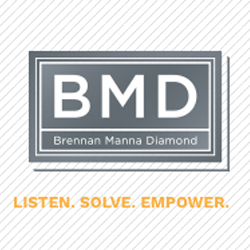 Financial Planning, Analysis and Reporting Manager
Akron, OH
Disability Insurance, Paid personal time, Paid holidays, Paid vacation, 401K / Retirement plan, Vision Insurance, Dental Insurance, Life Insurance, Health Insurance
$65,000.00 – $85,000.00 Annually
This role will be responsible for financial and operational reporting; perform analyses of firm, office, practice, and attorney profitability, including identification of opportunities for improvement; and maintain a rolling financial forecast. This role will manage personnel involved in the intake, time, billing, and collections process, and be cross trained to backup general accounting functions, including treasury management. We are looking for someone who is creative and entrepreneurial, with a high-level of customer service, interested in being part of a dynamic, growing law firm.
Pay is commensurate with experience.

• Requires a bachelor's degree in accounting or finance.
• 7+ years of experience in accounting or finance (legal industry preferred); CPA a plus

• Strong written, oral, reporting, and presentation skills
• Ability to manage multiple projects simultaneously
• Strong organization and analytical skills; good attention to detail
• Ability and willingness to maintain confidentiality
• Good interpersonal skills


• Budgeting and forecasting
• Financial / operational analysis and reporting
• Cost and profitability reporting
• Oversight of the intake, time, billing, and collections process
• Back-up support for the accounting team (treasury management, A/P oversight, month-end close)
• Project management and assistance


• Possess excellent Excel and data analysis skills
• Curious and analytical
• A systems and process-thinker
• Willing to work as part of a team
• Ability to work with little supervision

Regular business hours, but may work evenings and/or weekends, as needed for special projects. All work is to be conducted on-site.

Working conditions
• Sitting minimum of 6 hours a day.
• Standing maximum 2 hours a day.
• Lifting minimum of 20 lbs.
• Walking maximum 1 hour a day.

We are an Equal Opportunity Employer.

17340